INK
BUST $80
HALF BODY $120
CEL SHADE
BUST $100
HALF BODY $140
$20 for décor

$25 to $50 for armor and tattoos

$30 for weapon / props

$0 Solid color background

50% more of Total Price more for separate ink version if you've ordered a cel shade

Couples are x2
Detailed lineart.

White background for inks only.

Transparent version available for cel shade.

The finished piece will generally be 1440px by height for inks and 2500px by height for cel shade.

If décor and / or solid color background is desired, please specify what it is.

Any intricate details such as armor will take longer therefore additional charges will be applied prior to payment. This will be discussed.

Humans / Humanoids only. Furries will become an available option when I develop a style for them!

Do not ask me to design a character for you unless you're explicitly commissioning me for customs.
INTERACTIVE COUPLE
1000PX by 500px $75
Simplified style.

Client can choose between solid or gradient colored background or stock image background (as long as it's free to use).

Textures are added: diagonal lines, dots, noise, or grid.

Humans / Humanoids / Furries are acceptable!
DISCORD / PERSONAL
$15 each
---
TWITCH / COMMERCIAL
$45 each
Client can choose to allow me artistic freedom.
Warning: I will go overboard.

500px by 500px

Humans / Humanoids / Furries are acceptable!
It's your responsibility to remember these terms when associating with my art. Custom character designs don't apply.
One last note: I'm a full-time student and working part-time.
Business inquiries will be established and communicated via captain.jigsaw[at]gmail.com or the following sites as:
‣ howyummy: TOYHOU.SE, deviantART, FurAffinity
‣ howyummy_: Twitter, Instagram
‣ howyummy#8826: Discord.

Requests aren't treated on a first come, first serve basis; and are then accepted or denied.

Your commission will be worked on only after the agreed price is paid in full through PayPal and signing the ToS Google Form. You have 72 hours to pay the invoice provided to you. Should you fail to pay on time, your commission will be cancelled and repeated offenses (up to three) will result in being blacklisted.

You'll be given the following upon completion:
‣ one (1) full sized transparent version .PNG
‣ one (1) public version .PNG for you to upload and / or post publicly.
These will be sent via the email address you provided or account you've contacted me with which will conclude the business transaction and services.

A smaller, watermarked copy of your commission will be posted online publicly unless otherwise stated.

To provide the best services, I offer private screen sharing through Discord and unlimited modifications during the lineart phase of the face at no additional fees.

Visual modifications (such as you, the client, red lining the WIP I provided) are allowed and have no additional fees.

Written description of the modifications and drastic ones (such as pose changes) have additional fees.
I have the right to decline any commission, no questions asked.

Proper credit for the character will always be given to you, the creator, and never to me.

You're allowed to upload the commission to your gallery as long as credit for the artwork is given to me.

You're not allowed to remove my signature.

You're not allowed to use my artwork for commercial use without approval.
All payments made are final. However, If your commission cannot be completed on my end for whatever reason, you'll be refunded in full with the unfinished piece, if applicable.

You can cancel your commission at any time! However, compensation is still required for the work I've done. You'll receive the unfinished piece as well, if applicable.
By commissioning me and electronically signing the form through the link, you agree to abide by my Terms of Services + Rights listed above.
Failure to do so will result in blocking / blacklisting from my commissions.
FORM
1. USERNAME

2. CHARACTER REFERENCES (WRITTEN DESCRIPTIONS ARE NOT ACCEPTABLE)

3. BUST OR HALF BODY

4. INK OR CEL SHADE

5. SINGLE OR COUPLE

6. ADDITIONAL SERVICES

7. NOTES / IDEAS

8. PAYPAL EMAIL
Updated: February 12th, 2023
Will be updated with embed.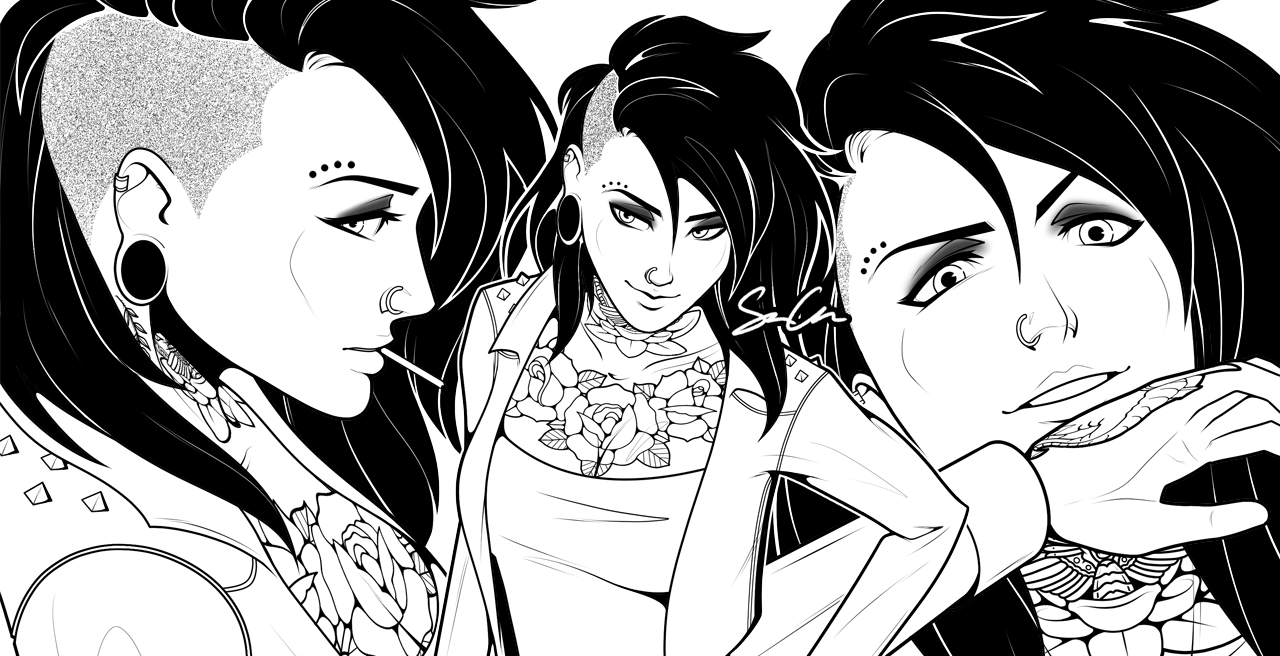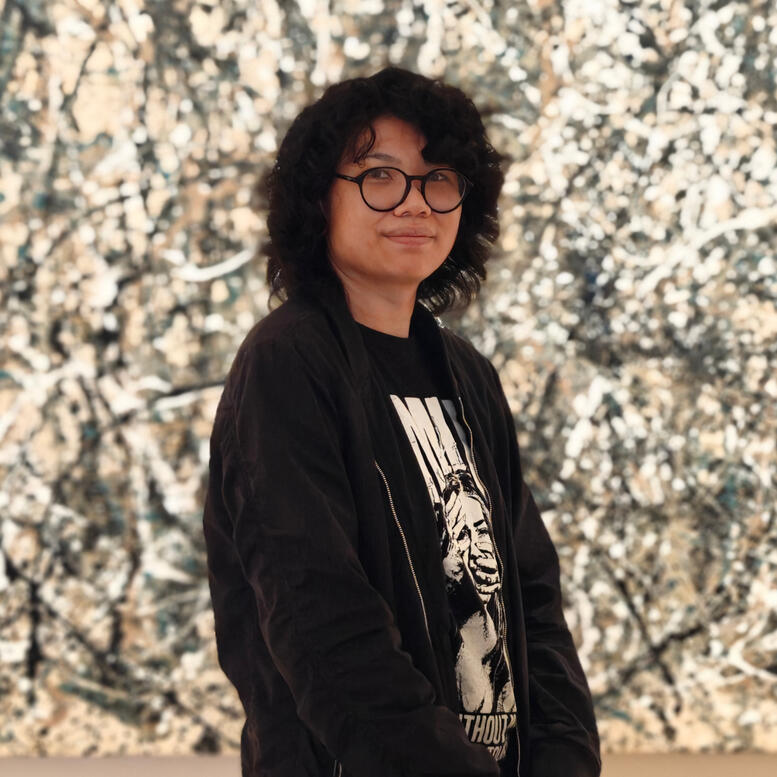 Yo, the name's Sam! I'm a self-taught artist, tragically born and raised in Southern California partaking in art, karaoke, Destiny 2, Warframe, and mechanical keyboards. I love listening to music, ranging from Britney Spears to Lamb of God.
I have an artwork featured in the may 2005 Shonen Jump Magazine.
If you ever feel adventurous, come join my server!